Do You Really Need Life Insurance?
While you might not want to think about it, life insurance is a key component to comprehensive financial planning. Ensuring your assets and investments are covered in the event of your passing protects your loved ones from financial distress. By paying a monthly premium, you'll be putting money directly into your family's hands. On top of ensuring your family's financial stability, certain life insurance policies come with cash value growth and dividend opportunities you can access while still alive. One of our skill professionals will help you shop for the perfect policy.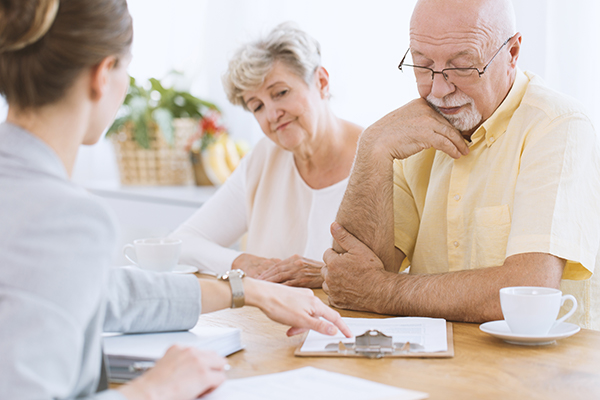 TERM LIFE INSURANCE
Term life insurance policies provide affordable, temporary coverage. These contain no cash value and are designed for death benefit protection only. The premiums may be level for the first 10, 15, 20, or 30 years, depending on the policy selected. Because the death benefit protection is for a limited period, the premium is often the lowest of all types of life insurance policies. However, after the level term period, premiums go up significantly and increase annually.
UNIVERSAL LIFE INSURANCE
Universal life is a flexible premium, adjustable life insurance product that provides you with the ability to choose policy features that are appropriate for you. You also have the chance to adjust those features as your financial priorities and needs change. This product comes with a policy cash value that grows on a tax-deferred basis.
WHOLE LIFE INSURANCE
Whole life is the traditional form of permanent life insurance. It provides the certainty of level premiums, a guaranteed interest rate, and a guaranteed death benefit. Whole life provides the extra security of guaranteed protection at affordable rates, yet it includes the element of cash value accumulation.
INDEXED UNIVERSAL LIFE
Indexed Universal Life is a version of universal life insurance that combines death benefit protection, with the opportunity to grow cash value through an account that credits interest based upon the upward movement of stock market indexes—without the risk of investing directly in the market. The Index Account features a zero percent floor which guarantees your account won't earn less than zero percent due to poor market performance.
Follow Us on Social Media